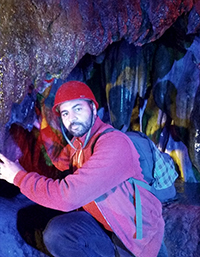 Ahmed A. Abdelhady, Geology Department, Faculty of Science, Minia University, 61519 El-Minia, Egypt.
Born in 1981, Ahmed got his B.Sc. and M.Sc. in Geology from the Minia University (Egypt). In 2014, he has obtained his PhD in Paleobiology at the Friedrich-Alexander-University Erlangen-Nuremberg (Germany). During 2017-2018 he had a "Visiting Scientist" position at the Institute of Geology and Geophysics at the Chinese Academy of Sciences (Beijing, China). His research target is interpreting the impact of natural and anthropogenic changes on the coastal ecosystems to extract the direct and indirect relation between the physico-chemical parameters and the invertebrate communities in both ancient and modern environments.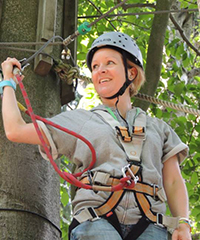 Barbara Seuss, Friedrich-Alexander University, GeoZentrum Nordbayern - Paleobiology Section, Loewenichstraße 28, 91054 Erlangen, Germany.
After her diploma thesis on silicified, Jurassic gastropods from Hochfelln Mountain (Northern Calcareous Alps), Barbara Seuss continued research and finished her PhD in 2012 studying various aspects of the Carboniferous Buckhorn Asphalt Quarry Lagerstätte in southern Oklahoma. Since then she is postdoc researcher at the Friedrich-Alexander University (GZN, Paleobiology section) mainly working on the Late Paleozoic Ice Age (a study supported by funding provided by the DFG) and bioerosion in various substrates and time intervals.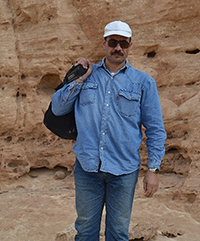 Hatem F. Hassan, Geology Department, Faculty of Science, Port Said University, 42522 Port Said, Egypt.
Hatem F. Hassan finished his Ph.D. in 2005 at the the Suez Canal University (Geology Department, Faculty of Science). Since 2008 he is lecturer at the Department of Geology at the Port Said University in Port Said. His scientific interests cover the systematics and biostratigraphy of Cretaceous-Paleogene foraminifera. Main focus is on their role in estimating paleobathymetry, paleoclimatic changes, and depositional environments as well as their use in sequence biostratigraphy by quantitative statistical analysis.