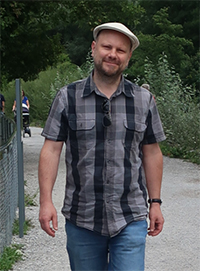 Walter G. Joyce. Departement für Geowissenschaften, Universität Freiburg, 1700 Freiburg, Switzerland.
Walter G. Joyce is the Professor for Paleontology at the Department of Geosciences of the University of Fribourg in Switzerland. His main research interest for the last two decades has been the morphology, taxonomy, paleoecology, and evolutionary history of fossil and recent turtles.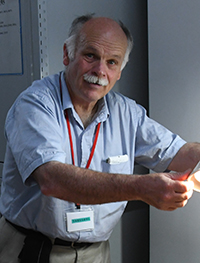 Donald Brinkman. Royal Tyrell Museum of Palaeontology, Box 7500, Drumheller, Alberta, Canada and Department of Biological Sciences, University of Alberta, T6G 2E9, Edmonton, Alberta, Canada.
Donald B. Brinkman is Emeritus Curator at the Royal Tyrrell Museum of Palaeontology and Adjunct Professor, Department of Biological Sciences, University of Alberta. He is particularly interested in patterns of distribution of turtles during the Late Cretaceous and early Paleogene, and their paleoecological implications.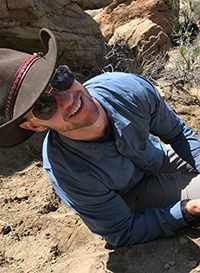 Tyler R. Lyson, Department of Earth Sciences, Denver Museum of Nature Science, Denver, Colorado 80205, USA.
Tyler Lyson is curator of vertebrate paleontology at the Denver Museum of Nature & Science, where he is responsible for the fossil reptiles collection. His research focuses on the early origin and evolution of reptiles, particularly turtles, as well as the driver(s) and tempo of the Cretaceous-Paleogene mass extinction and subsequent ecosystem recovery. He is working on projects in the Denver Basin in Colorado, Williston Basin in North Dakota and Montana, and Karoo Basin in South Africa. Lyson received his PhD and MA in geology and paleontology from Yale University, and his BA from Swarthmore College. Lyson was a postdoctoral researcher at the Smithsonian National Museum of Natural History before joining the Museum in Denver in 2014.