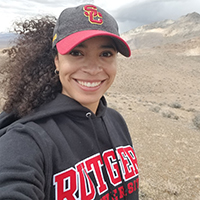 Kiersten K. Formoso. Department of Geosciences, Virginia Tech, Blacksburg, Virginia 24061; Department of Earth Sciences, University of Southern California, Los Angeles, California 90089, USA.
Kiersten Formoso is a vertebrate paleontology Ph.D. student at the University of Southern California in the Department of Earth Sciences. Her bachelor's degree is in ecology and evolution from Rutgers University and she did graduate work studying evolutionary patterns of Triassic archosauromorphs at Virginia Tech. Her current research involves applying functional morphology and biomechanics to questions pertaining to major evolutionary transitions and the evolution of swimming locomotion in tetrapods.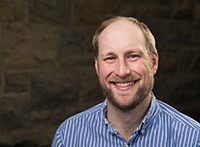 Sterling J. Nesbitt. Department of Geosciences, Virginia Tech, Blacksburg, Virginia 24061, USA.
Sterling Nesbitt is a sixth year assistant professor and vertebrate paleontologist in the Department of Geosciences at Virginia Tech. Sterling received is bachelor's degree from the University of California at Berkeley and his Ph.D. from Columbia University working closely with the American Museum of Natural History. His research career has involved reconstructing the paleobiology of Triassic-aged vertebrates and their importance to understanding diversity and faunal change through time. Sterling currently heads a research lab that explores the origins of vertebrate diversity and shape, reptile evolution, and how to use recent technologies to study long extinct animals.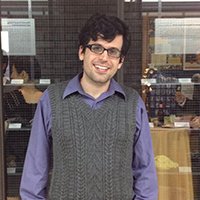 Adam C. Pritchard. Department of Paleobiology, Smithsonian Institution, Washington D.C., 20013, USA.
Adam Pritchard is the Assistant Curator of Paleontology at the Virginia Museum of Natural History. He received his Ph.D. in Anatomical Sciences from Stony Brook University in 2015, and his research program focuses on the anatomical diversity of Permo-Triassic diapsid reptiles and their relationships.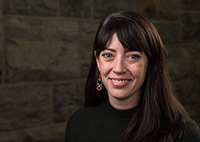 Michelle R. Stocker. Department of Geosciences, Virginia Tech, Blacksburg, Virginia 24061, USA.
Michelle Stocker is an Assistant Professor of Paleobiology at Virginia Tech. After undergraduate work at the University of Michigan, she received her MS in Geosciences from the University of Iowa followed by her Ph.D. in Geological Sciences from The University of Texas at Austin in 2013. Her research focuses on the morphological evolution of reptiles, with emphasis on convergent evolution and ecomorphology.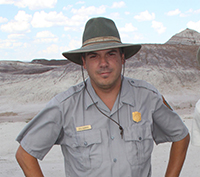 William G. Parker. National Park Service, Petrified Forest National Park, Petrified Forest, Arizona 86028, USA.
Bill Parker is the Chief Scientist at Petrified Forest National Park in Arizona. He has a Ph.D. in Geology from the University of Texas at Austin and specializes in the study of Late Triassic vertebrate assemblages in the American Southwest and their evolution.