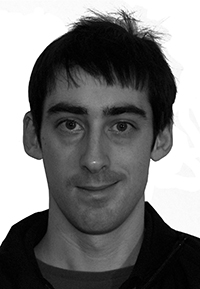 Ross A. Elgin. Department of Geology, Staatliches Museum für Naturkunde Karlsruhe (SMNK), Erbprinzenstrasse 13, 76133, Karlsruhe, Germany.
Ross Elgin is a British palaeontologist and geologist who specialises in tetrapod biomechanics and the flight dynamics of pterodactyloid pterosaurs. He has worked for the State Museum of Natural History Karlsruhe (Germany) and is currently based in the Canadian arctic working on Indigenous land use developments.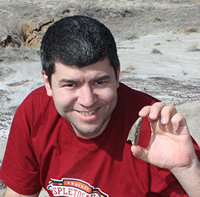 David W.E. Hone. School of Biological and Chemical Sciences, Queen Mary University of London, Mile End Road, London, E1 4NS, UK.
David Hone is a British palaeontologist specialising in the behaviour and ecology of the non-avian dinosaurs and also on the palaeobiology of the pterosaurs. He has have worked and studied in a variety of institutes in the UK, Ireland, Germany and China and is currently based at Queen Mary University of London.