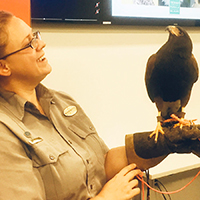 Dava K. Butler. Montana State University, Bozeman, Montana, USA.
Dava Butler is a science communicator based in Texas. Her research interests are paleoecology, paleopathology, and instructional methods in paleontology.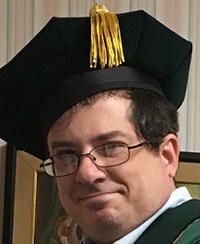 Donald A. Esker. Department of Petroleum Engineering and Geology, Marietta College, Marietta, Ohio 45750, USA.
Donald Esker is a vertebrate paleontologist residing in Ohio. He has done work on the paleoecology of the Morrison Formation of the western US, but currently focuses on using Pleistocene vertebrates as paleoclimate proxies.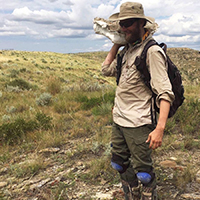 Kristopher L. Juntunen. Department of Chemistry, Geoscience, and Physics, Tarleton State University, Stephenville, Texas 76402, USA.
Kris Juntunen is a geology instructor residing in Texas. His research interests are paleoecology, stratigraphy, and Cretaceous transgression/regression sequences in Central Texas.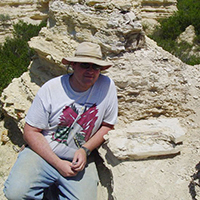 Daniel R. Lawver. Department of Anatomical Sciences, Stony Brook University, Stony Brook, New York 11787, USA, and Montana State University, Bozeman, Montana 59717, USA.
Daniel Lawver is a vertebrate paleontologist, specializing in the fossil record of eggs. Daniel is currently a postdoctoral instructor of Anatomy at the Renaissance School of Medicine at Stony Brook University.