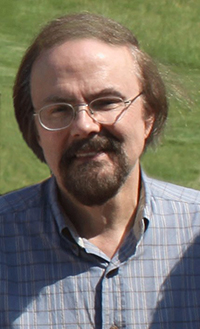 Jack Bowman Bailey. Department of Earth, Atmospheric and Geographic Information Sciences Western Illinois University, 1 University Circle, Macomb, IL 61455 USA.
Jack Bailey received his Ph.D. from the University of Illinois at Urbana-Champaign in 1975. His doctoral thesis, "Middle Devonian Bivalvia from the Solsville Member (Marcellus Formation), Central New York State" was published by invitation of Dr. Norman D. Newell in the Bulletin of the American Museum of Natural History. Beginning in 1976, Bailey served on the faculty of the Department of Geology at Western Illinois University until his retirement in 2011. He is cofounder and past Director of the Western Illinois University Museum of Geology and recipient of numerous awards including: 1981 College of Arts & Sciences Outstanding Teaching Award; 1998 Honorable Mention, Paleontological Society and Journal of Paleontology Best Paper Award; 2001 Mid-America Paleontological Society Presidential Award; and 2003 Paleontological Society Council Citation Award; He is a Senior Fellow of the Geological Society of America and member of Phi Kappa Phi.
Although he has published diverse studies ranging from rhipidocystid eocrinoids to dinosaur biomechanics, Bailey's abiding research interests have centered on the systematics, functional morphology, paleoecology, taphonomy, and biogeography of Paleozoic bivalves.