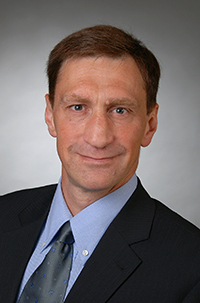 Andrej Ernst. Institut für Geologie, Universität Hamburg, Bundesstr. 55, 20146 Hamburg, Germany.
Dr. Andrej Ernst is a specialist for bryozoan taxonomy, evolution, biogeography and ecology, as well as for carbonate sedimentology. His PhD at the University of Kiel, Germany (1999) was devoted Permian bryozoans of Zechstein Basin and NW Tethys. After a short post-doc project he spent one year at the Geological Museum in Oslo, Norway (2002-2003), then acted at the University of Kiel. In 2013 Andrej Ernst has moved to Hamburg. He defended his habilitation thesis entitled "Diversity dynamics and evolutionary patterns of the Palaeozoic stenolaemate Bryozoa" in 2013. Dr. Andrej Ernst lectured palaeontology and geology at the Kiel university in 2015-2016 (professorship at substation). The range of his research includes study of Palaeozoic and some post-Palaeozoic bryozoans faunas worldwide.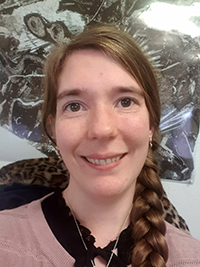 Anna Lene Claussen. GeoZentrum Nordbayern, Friedrich-Alexander University Erlangen-Nürnberg (FAU), Loewenichstraße 28, D-91054 Erlangen, Germany.
Anna Lene Claußen received her MSc. in geosciences at the Christian-Albrechts-Universtät Kiel, Germany in 2015. Currently she is a PhD student in paleontology at the Friedrich-Alexander-Universität in Erlangen, Germany. Her research focusses on the response of benthic organisms (bryozoans) to climate perturbations during the Silurian. For this she studies the taxonomy of Silurian bryozoans in Baltica, Avalonia and Laurentia and a special reef-type called bryostromatolite.

Barbara Seuss. GeoZentrum Nordbayern, Friedrich-Alexander University Erlangen-Nürnberg (FAU), Loewenichstraße 28, D-91054 Erlangen, Germany.
Barbara studied geology and paleontology at the FAU in Erlangen. The topic of her diploma thesis were silicified gastropods from the Northern Calcareous Alps and the mapping of Hochfelln Mountain. 2012 she started her PhD performing research on a variety of topics but with exclusive focus on the Buckhorn Asphalt Quarry Lagerstätte in southern Oklahoma, USA. After her FAU-funded research grant to study bioerosion in extant Nautilus Barbara's research continued in the Carboniferous. Now she is working as project manager of the Paleosynthesis-Project funded by the Volkswagen Foundation.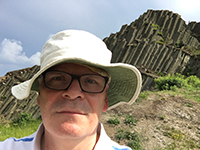 Patrick N. Wyse Jackson. Department of Geology, Trinity College, Dublin 2, Ireland.
Patrick Wyse Jackson lectures in Geology at Trinity College Dublin where he is also Curator of the Geological Museum and currently Head of the School of Natural Sciences. He has researched and written extensively on Paleozoic bryozoans largely from Ireland, Britain and North America for which he received a ScD. He is currently engaged in a revision of a part of the bryozoan volume of the Treatise on Invertebrate Paleontology. He also carries out research on the history of geology, and on geological materials in the urban environment. He is a Fellow of Trinity College Dublin and a Member of the Royal Irish Academy.