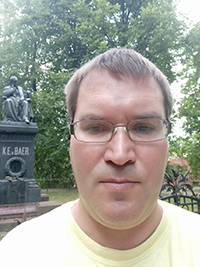 Olev Vinn. Institute of Ecology and Earth Sciences, University of Tartu, Ravila 14A, 50411 Tartu, Estonia.
Olev Vinn graduated from the biology class of Tallinn 3. Secondary School in 1989. He studied geology at the University of Tartu from 1989 to 1993. Vinn holds a M.Sc. degree in paleontology and stratigraphy from the University of Tartu (1995) and a Ph.D. degree in geology from the same university (2001). In 2017 he received Estonian State Science Prize in Geo-Bio Sciences for his studies of biomineralization and paleoecology. He is associate professor in paleontology at the University of Tartu since 2020. He has published more than 190 peer reviewed papers in international scientific journals. Since 2021 he is editor of Journal of Paleontology.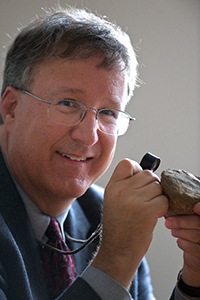 Mark A. Wilson. The College of Wooster, Department of Earth Sciences, Wooster, Ohio, USA.
Mark Wilson is the Lewis M. and Marian Senter Nixon Professor of Natural Sciences and Geology at The College of Wooster in Wooster, Ohio, USA. He received his PhD in paleontology from the University of California, Berkeley, and has been teaching and researching for over 40 years at Wooster. His research interests include the evolution of marine sclerobionts (organisms that live on hard substrates), bryozoan paleoecology and systematics, trace fossils, and carbonate petrography (especially hardground development).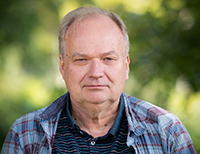 Lars E. Holmer. Department of Earth Sciences, Palaeobiology, Uppsala University, Uppsala, Sweden.
Lars E. Holmer is an expert on the origin and early Palaeozoic evolution of brachiopods and other lophotrochozoans. He recently received the prestigious Björkén Prize from Uppsala University and the Gustav Linnarsson Prize from the Geological Society of Sweden for outstanding scientific research. He studied for his doctorate in Uppsala in 1988 and the subsequent monograph was awarded the best paleontological monograph of the year by the Paleontological Society, USA. He is employed as a professor at the Department of Earth Sciences at Uppsala University, and has a wide international collaboration.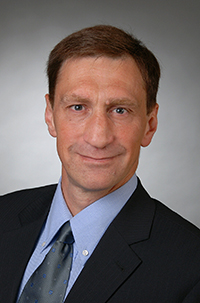 Andrej Ernst. Institut für Geologie, Universität Hamburg, Bundesstr. 55, 20146 Hamburg, Germany.
Dr. Andrej Ernst is a specialist for bryozoan taxonomy, evolution, biogeography and ecology, as well as for carbonate sedimentology. His PhD at the University of Kiel, Germany (1999) was devoted Permian bryozoans of Zechstein Basin and NW Tethys. After a short post-doc project he spent one year at the Geological Museum in Oslo, Norway (2002-2003), then acted at the University of Kiel. In 2013 Andrej Ernst has moved to Hamburg. He defended his habilitation thesis entitled "Diversity dynamics and evolutionary patterns of the Palaeozoic stenolaemate Bryozoa" in 2013. Dr. Andrej Ernst lectured palaeontology and geology at the Kiel university in 2015-2016 (professorship at substation). Now he works at the University of Hamburg. The range of his research includes study of Palaeozoic and some post-Palaeozoic bryozoan faunas worldwide.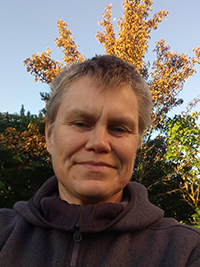 Oive Tinn. Institute of Ecology and Earth Sciences, University of Tartu, Ravila 14A, 50411 Tartu, Estonia.
Oive Tinn works an assistant professor at the University of Tartu, Estonia. Her PhD (defended at 2002) was on Ordovician ostracods of Baltoscandia, but since then she has been working on diverse fossil groups from algae to vertebrates from the Ordovician and Silurian strata. In recent years, most of her work has been focused on Kalana Lagerstätte, Estonia.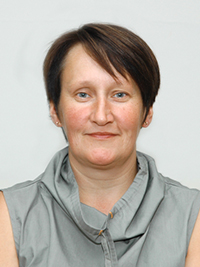 Ursula Toom. Department of Geology, Tallinn University of Technology, Tallinn, Estonia.
Dr. Ursula Toom has been working as chief curator of geological collections in Tallinn University of Technology since 2000. Her research interests include various Lower Palaeozoic fossil groups such as echinoderms, corals, stromatoporoids, and fishes. Her PhD at the Tallinn University of Technology (2019) was devoted to Ordovician and Silurian trace fossils of Estonia. She is a specialist of trace fossils and carbonate sedimentology. Currently she is in post-doc with project related to bioerosion in Baltica.