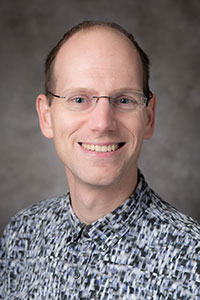 Adiël A. Klompmaker. Department of Museum Research and Collections & Alabama Museum of Natural History, University of Alabama, Box 870340, Tuscaloosa, Alabama 35487, USA.
Orcid: 0000-0002-6645-6970
Adiël is a Dutch-American paleontologist working and living in the United States since 2008. As of late 2019, he is the Curator of Paleontology at the University of Alabama Museums. Although he has done some research on plants and vertebrates as well, he is an invertebrate paleontologist primarily. His current research focuses mainly on biotic interactions among marine animals in deep time and nearly all aspects of the fossil record of crustaceans. Since 2017, he serves as an associate editor for the journal PALAIOS. See Google Scholar for more of his research: https://tinyurl.com/vpsh898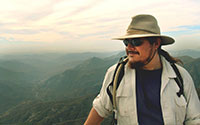 Peter A. Kloess. Department of Biology, Whittier College, Whittier, CA 90602, USA. & Department of Integrative Biology and Museum of Paleontology, University of California, Berkeley, California, 94720, USA. .
Orcid: 0000-0003-1377-135X
Peter is a paleontologist with research interests across a wide range of taxa. Primarily, his research examines the association between morphology and ecology and life habits using modern and fossil specimens and understanding soft tissue correlates from osteological and fossil specimens using various techniques, such as surface and CT scanning. A recent Ph.D. graduate of UC Berkeley, he has been a lecturer at Whittier College since 2022.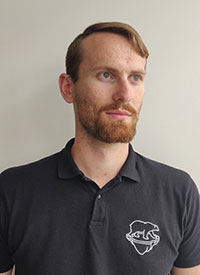 Clément Jauvion. Formerly: Centre de Recherche en Paléontologie - Paris (CR2P), CNRS, Muséum national d'Histoire naturelle, Sorbonne Université, 57 rue Cuvier, 75231 Paris CEDEX 05, France.
Orcid: 0000-0002-3245-8222
Clément is a French paleontologist, professionally working in the public libraries and archives sector since 2021, specialized in electronic records management and digital preservation. His research is focusing on Konzervat-Lagerstätten, with a focus on crustaceans and fossilization processes. https://orcid.org/0000-0002-3245-8222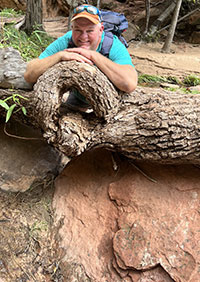 Jamie Brezina. South Dakota School of Mines and Technology, Rapid City, South Dakota 57701, USA.
Jamie's research includes Western Interior Seaway (USA) invertebrate and vertebrate faunas and mapping projects with an emphasis on hydrocarbon seeps. Continuing projects are focused on locating and mapping undiscovered hydrocarbon seeps and associated fauna from Canada to the Gulf of Mexico.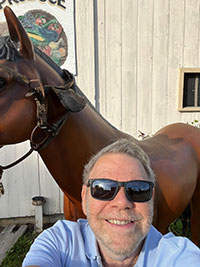 Neil H. Landman. Division of Paleontology (Invertebrates), American Museum of Natural History, New York, New York 10024, USA.
Neil is a specialist on fossil and Recent cephalopods. He has worked on both modern Nautilus and Cretaceous nautilids and ammonites. Starting 15 years ago, he began to explore the biodiversity of ancient methane seeps in the Western Interior Seaway of North America. The preservation at these sites is exceptional and have revealed details of fossil organisms that are not preserved in nearby age-equivalent sites in the Seaway.