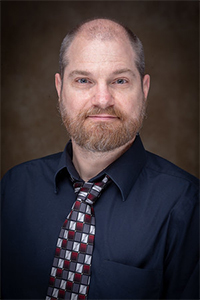 Philip J. Senter. Department of Biological and Forensic Sciences, Fayetteville State University, 1200 Murchison Road, Fayetteville, North Carolina 28301, U.S.A, corresponding author.
Philip J. Senter earned a Ph.D. in Biological Sciences from Northern Illinois University in 2003. He currently works as a Professor of Zoology at Fayetteville State University in Fayetteville, North Carolina.

Jared J. Mackey. High Purity Standards, 7221 Investment Drive, North Charleston, South Carolina 29418, U.S.A.
Jared J. Mackey earned a Bachelor of Science in Biology from Fayetteville State University in 2013 and studied Analytical Chemistry at the University of North Carolina at Charlotte. He currently works as an inorganic chemist in Charleston, South Carolina.