Articles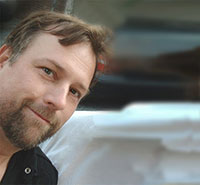 Hans Henderickx
Department of Biology
Universiteit Antwerpen
Groenenborgerlaan 171
2020 Antwerpen, Belgium
(Address for correspondence: Hemelrijkstraat 4, B-2400 Mol)
This email address is being protected from spambots. You need JavaScript enabled to view it.
Hans Henderickx is born in Mol, Belgium in 1961. He started as early as 1984 as researcher in the Life Sciences electron microscope department of Janssen Pharmaceutica (Johnson & Johnson). Initially he was trained in spearpoint technology for digital medical imaging. In 2003 he became department manager. Under the influence of Dr Narcisse Leleup (Brussels, Belgium) he focused on invertebrate morphology and faunistics and in 2012 he was author of 66 publications on invertebrate palaeontology, biospeleology and faunistics. He described 17 new species from different invertebrate groups, extant and fossil. Already in 2006 he published a study with the technique to describe a new arachnid and its external and internal morphology in opaque amber using X-ray micro-CT.
Up to today he is connected as a researcher to the University Antwerp and to the Royal Belgian Institute of Natural Sciences.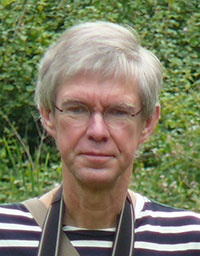 Jan Bosselaers
Section of invertebrates
Royal Museum for Central Africa
B-3080 Tervuren
Belgium
This email address is being protected from spambots. You need JavaScript enabled to view it.
Jan Bosselaers obtained a master in botany (1974) from KU leuven and subsequently did research on photosynthesis at Hasselt University. In 1984 he started working in the pharmaceutical industry, mainly doing research on antifungal compounds.
The taxonomic study of spiders, which started as a hobby, led to a PhD from KU Leuven on the Afrtropical genus Hortipes in 2001. Jan became an external collaborator of the Royal Museum for Central Africa and the focus of his taxonomic work is on biodiversity studies and cladistic analysis of morphological datasets. Through a professional project on the protection of organic cultural heritage relics against fungal degradation, he developed an interest in the possibilities of high resolution X-ray computed tomography.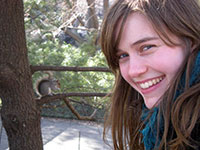 Elin Pauwels
Department of Physics and Astronomy
Gent University
Proeftuinstraat 86
B-9000 Gent
Belgium
This email address is being protected from spambots. You need JavaScript enabled to view it.
Elin Pauwels is born in Bruges, Belgium in 1987. She obtained a Bachelor degree and a Master degree in Physics and Astronomy in 2008 and 2010, respectively, and a Bachelor degree in Medicine in 2012. Currently, she is working on a PhD in Physics at the Centre for X-ray Tomography of the Ghent University (UGCT), for which she started in October 2010. Her research topics include dual energy CT, simulation of CT imaging processes and the use of contrast agents for soft tissue visualization by means of high resolution X-ray CT. Meanwhile, she is also doing a Master degree in Medicine.
This email address is being protected from spambots. You need JavaScript enabled to view it.">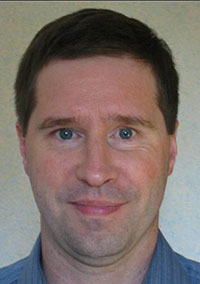 Luc Van Hoorebeke
Department of Physics and Astronomy
Gent University
Proeftuinstraat 86
B-9000 Gent
Belgium
This email address is being protected from spambots. You need JavaScript enabled to view it.
Luc Van Hoorebeke is born in Ghent, Belgium in 1963. He received the Licentiate in Physics degree and the Ph.D. in Physics degree at the Ghent University, Belgium, in 1985 and 1991, respectively. During 1993 and 1994 he was a researcher at the Belgian Nuclear Research Centre (SCK-CEN), working in the field of positron annihilation spectroscopy. Afterwards, he worked at Ghent University as a postdoctoral fellow of the Research Foundation - Flanders (FWO) in the field of experimental hadron physics. In 2003 he became a professor in physics at the Department of Physics and Astronomy of the Ghent University, and also became the head of the Radiation Physics research group. In 2006, he co-founded the Centre for X-Ray Tomography (UGCT) of the Ghent University. His current research topic is high resolution X-ray tomography.
This email address is being protected from spambots. You need JavaScript enabled to view it.">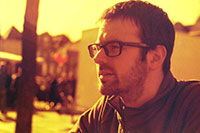 Matthieu Boone
Department of Physics and Astronomy
Gent University
Proeftuinstraat 86
B-9000 Gent
Belgium
This email address is being protected from spambots. You need JavaScript enabled to view it.
Matthieu N. Boone is born on December 28, 1984 in Asse, Belgium. He obtained his Bachelor degree in civil engineering and his Master degree in civil engineering: applied physics from Ghent University in 2005 and 2007, respectively. In november 2007, he started his PhD research at the Centre for X-ray Tomography of the Ghent University, which he is currently finalizing. During his PhD research, he worked on topics such X-ray phase retrieval and correction, energy-sensitive X-ray detectors and software development for CT scanner control and image processing.