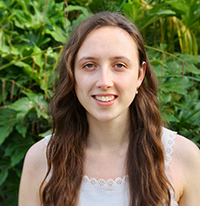 Hannah Bird, PR Editor
University of Birmingham
Edgbaston, B15 2TT
United Kingdom
Hannah is a Doctoral Researcher (NERC CENTA) at the University of Birmingham and Natural History Museum, London, with multidisciplinary research in palaeontology, palaeoclimatology and palaeoceanography, considering the recovery of bony fish populations following the Paleocene-Eocene Thermal Maximum. In particular, the principle focus is early Eocene community response to a hothouse world as a comparator for modern global warming, as well as biases associated with museum collections-based research. Alongside working for Palaeontologia Electronica, Hannah is an Assistant Editor for The Palaeontological Association's newsletter, Editor for The Geological Curators' Group Journal and keen graphical artist for science communication. When not 'science-ing', Hannah loves nothing more than being out in nature, camera in hand.