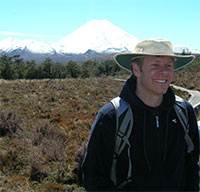 Matthew J. Phillips
School of Earth, Environmental and Biological Sciences
Queensland University of Technology
2 George Street
Brisbane 4000
Australia

Matt is an evolutionary biologist with and interest in integrating molecular, ecological and fossil data. He mostly works on mammals and birds (currently focusing on marsupials, monotremes and ratites).

He completed his PhD at Massey University (New Zealand) in 2003, researching mammalian phylogenetics.