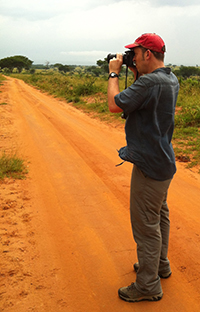 Jason J. Head. Department of Zoology and University Museum of Zoology, Downing St., University of Cambridge, CB2 3EJ, England This email address is being protected from spambots. You need JavaScript enabled to view it.
Jason Head is a vertebrate paleontologist and evolutionary morphologist who specializes in the Cenozoic histories of Crown Group squamates and other reptiles. He has conducted field research in Pakistan, Tanzania, Mali, India, Jordan, Colombia, and North America. Jason is currently a University Lecturer in the Department of Zoology, University of Cambridge and Curator of Vertebrate Palaeontology in the University Museum of Zoology, where he studies the evolution of reptiles in relationship to climate and development, advises students, and answers many, many e-mails.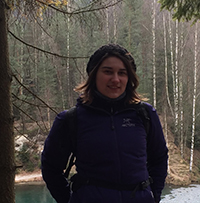 Kristin Mahlow. Museum für Naturkunde, Leibniz-Institut für Evolutions- und Biodiversitätsforschung, Invalidenstr. 43, D-10115 Berlin, Germany This email address is being protected from spambots. You need JavaScript enabled to view it.
Kristin Mahlow is staff scientist and technical assistant of the µCT Laboratory of the Museum für Naturkunde Berlin. Her personal research interests focus on the evolution of snakes, which she investigates using virtual segmentation and statistical analysis of the ossified and muscular anatomy. She also is very interested in developing new methods and applications in the µCT analysis of hard and soft tissues, as well as fossils.

Johannes Müller. Museum für Naturkunde, Leibniz-Institut für Evolutions- und Biodiversitätsforschung, Invalidenstr. 43, D-10115 Berlin, Germany This email address is being protected from spambots. You need JavaScript enabled to view it.
Johannes Müller received both his Diploma (1999) and doctoral (2002) degree from the Johannes Gutenberg-Universität Mainz, Germany. From 2003 to 2005 he worked as a postdoc in paleontology and molecular biology at the University of Toronto, Canada. Since 2006 he has been at the Museum für Naturkunde Berlin, and in 2010 became Professor of Paleozoology. His research interests involve the morphological and phylogenetic diversification of tetrapods, particularly reptiles, and he approaches this issue by integrating the study of fossils, genes, and living animals within a comparative phylogenetic framework.