Dr. Peter Dodson
Professor of Anatomy and Geology
School of Veterinary Medicine
University of Pennsylvania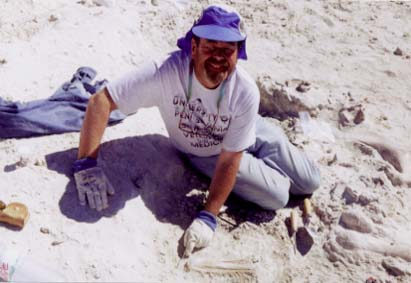 Peter Dodson succumbed to the dinosaur bug as a kid. He grew up in Canada, has two geology degrees from Canadian universities (Ottawa, Alberta) and a third from Yale. Since 1974 he has taught veterinary gross anatomy and vertebrate paleontology at the University of Pennsylvania in Philadelphia. He is a research associate of the Academy of Natural Sciences of Philadelphia, where he regularly fondles the first dinosaur fossils found in the United States. He done field work recently in China and Madagascar as well as Montana. He is the author of The Horned Dinosaurs (Princeton University Press, 1996) and co-editor of The Dinosauria (University of California Press, 1990).
Copyright: Palaeontologia Electronica, 22 October 1999