This email address is being protected from spambots. You need JavaScript enabled to view it.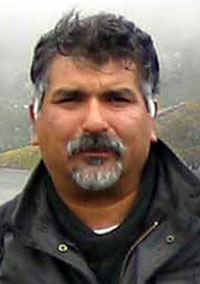 Instituto Peruano de Estudios en Paleovertebrados
Manuel Fuentes 890-3
Lima 27
Peru
Carlos Antonio Vildoso Morales, is President of the Peruvian Institute of Paleovertebrate Studies (IPEP) where he is currently heading the research program in Conchucos Cretaceous beds on the high Andes of Northern Peru, as part of the Antamina Dinosaur Project. After studies in La Plata University (Argentina), in the curriculum of Biology (Orientation Paleontology) and work with its Vertebrate Paleontology Division, he went back to Peru (1995), to organize an independent research center, which later become IPEP. He also devoted several years (2000-2003) for teaching of Paleontology and other related courses at San Luis Gonzaga National University (Ica) and trying to develop these in other college-level educational centers. His research is foccused on local Late Mesozoic-Early Cenozoic tetrapod evolution and its biogeographical relationships, paying special attention to archosaurs and Gondwana mammalian lineages. He is also Director of CIPAA (Antamina-Ancash Association Paleontological Research Center) and Scientific Advisor of several government and private institutions where paleontology relates with their work.