Articles
ossil calibration dates for molecular phylogenetic analysis of snakes 2: Caenophidia, Colubroidea, Elapoidea, Colubridae
Plain Language Abstract
Temporally resolved and phylogenetically justified fossils provide minimum divergence timings for multiple higher-order derived snake taxa, including Colubroidea, Viperidae, Elapoidea, Colubridae, and constituent clades. Calibration ages range from Late Cretaceous to Miocene. The majority of divergences occur in the late Paleogene and Neogene, with anatomically modern colubroid genera occurring by the middle Miocene. The fossil record of derived snakes indicates a long history with limited diversification followed by rapid radiations and near-global dispersals during the Neogene.
Resumen en Español
Fechas de calibración fósil para el análisis filogenético molecular de serpientes 2: Caenophidia, Colubroidea, Elapoidea, Colubridae
Caenophidia, el clado de serpientes que incluye la mayor riqueza de especies y de diversidad morfológica, y el mayor espectro ecológico dentro de Serpentes, ha sido ampliamente estudiado en relación con la sistemática filogenética molecular. La mayor parte del registro fósil de Caenophidia, aunque denso, ha sido taxonómicamente definido partiendo de la similitud anatómica general o la procedencia geográfica compartida con los taxones de referencia existentes en la actualidad. Como resultado, los patrones históricos de diversificación dentro del clado son poco constreñidos debido a la escasez de fechas de calibración fósil fiables. Aquí proporcionamos 10 fechas de calibración fósil para el análisis filogenético de las relaciones de Caenophidia. Los puntos de calibración incluyen justificaciones sistemáticas basadas en apomorfías sobre la base de elementos vertebrales craneales y precloacales y las fechas precisas de tiempos de divergencia mínimos estrictos. Los nodos calibrados son para Caenophidia, Acrochordus, Elapoidea, Colubridae y subclados constituyentes. Los tiempos de divergencia mínimos estrictos van desde el Cretácico tardío al Mioceno. La distribución espacial y temporal de la primera aparición fiable de taxones de colúbridos sugiere dispersiones intercontinentales de edad Paleogeno tardío entre Asia, América del Norte y África, seguidas de una rápida diversificación y posteriores dispersiones en todos los continentes no polares para el Neógeno temprano.
Palabras clave: Serpentes; fósil; calibración; Caenophidia; Colubroidea; Elapoidea; Colubridae
Traducción: Enrique Peñalver (Sociedad Española de Paleontología)
Résumé en Français
Dates de calibrations fossiles pour les analyses phylogénétiques moléculaires des serpents 2 : Caenophidia, Colubroidea, Elapoidea, Colubridae
La systématique phylogénétique moléculaire des Caenophidia, le clade de serpents qui inclut le plus grand nombre d'espèce et le plus de diversité morphologique et écologique, a été étudiée en détail. La majeure partie du registre fossile des caenophidiens, bien que riche, a été définie taxinomiquement sur la base de similarités anatomiques générales ou de provenances géographiques partagées avec des taxons de référence actuels. Par conséquent, les schémas historiques de diversification au sein du clade sont mal contraints du fait d'un manque de dates de calibrations fossiles fiables. Nous fournissons ici 10 dates de calibrations fossiles pour les analyses des relations phylogénétiques au sein des caenophidiens. Les points de calibration incluent des justifications systématiques basées sur des apomorphies des éléments du crâne et des vertèbres précloacales. Ils incluent aussi des dates minimales précises de divergence. Les nœuds calibrés sont pour Caenophidia, Acrochordus, Elapoidea, Colubridae, et les sous-clades qui les composent. Les dates minimales de divergence vont du Crétacé récent au Miocène. La distribution spatiotemporelle des premières occurrences fiables des taxons de colubroïdes suggère des dispersions intercontinentales au Paléogène récent entre l'Asie, l'Amérique du Nord, et l'Afrique, suivies de diversifications rapides et de dispersions ultérieures vers tous les continents non polaires dès le Néogène ancien.
Mots-clés : Serpentes ; fossile ; calibration ; Caenophidia ; Colubroidea ; Elapoidea ; Colubridae.
Translator: Antoine Souron
Deutsche Zusammenfassung
Fossile Kalibrierungs-Daten zur molekularen phylogenetische Analyse von Schlangen 2: Caenophidia, Colubroidea, Elapoidea, Colubridae
Caenophidia, die Schlangen-Klade innerhalb der Serpentes mit der höchsten Artenvielfalt, morphologischen Diversität und ökologischen Bandbreite, wurde umfassend in Hinsicht auf molekulare phylogenetische Systematik untersucht. Der Großteil des zwar dichten Fossilberichts der Caenophidia wurde taxonomisch jedoch nur aufgrund allgemeiner anatomischer Ähnlichkeit oder gemeinsamer geographischer Herkunft mit heutigen Taxa definiert. Dadurch wurden historische Diversifikations-Muster innerhalb der Klade Mangels zuverlässiger fossilen Kalibrierungs-Daten kaum eingegrenzt. In dieser Arbeit legen wir 10 fossile Kalibrierungs-Daten zur phylogenetischen Analyse der Verwandtschaftsbeziehungen der Caenophidia vor. Kalibrierungs-Punkte beinhalten Apomorphie-basierte systematische Begründungen, die sich auf craniale und präkloakale Wirbelelemente stützen und präzise Daten für harte minimale Divergenz-Zeitabläufe. Knotenpunkte wurden für Caenophidia, Acrochordus, Elapoidea, Colubridae und einzelne Subkladen kalibriert. Harte minimale Divergenz-Zeitabläufe reichen von der späten Kreide bis ins Miozän. Die räumliche und zeitliche Verteilung des zuverlässigen ersten Auftretens von colubriden Taxa legt eine paläogene interkontinentale Ausbreitung zwischen Asien, Nordamerika und Afrika nahe, gefolgt von einer schnellen Diversifikation und darauffolgenden Verbreitung hinein in alle nicht-polaren Kontinente im frühen Paläogen.
Keywords: Serpentes; Fossil; Kalibrierung; Caenophidia; Colubroidea; Elapoidea; Colubridae
Translator: Eva Gebauer
Arabic
Translator: Ashraf M.T. Elewa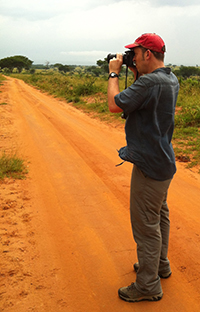 Jason J. Head. Department of Zoology and University Museum of Zoology, Downing St., University of Cambridge, CB2 3EJ, England This email address is being protected from spambots. You need JavaScript enabled to view it.
Jason Head is a vertebrate paleontologist and evolutionary morphologist who specializes in the Cenozoic histories of Crown Group squamates and other reptiles. He has conducted field research in Pakistan, Tanzania, Mali, India, Jordan, Colombia, and North America. Jason is currently a University Lecturer in the Department of Zoology, University of Cambridge and Curator of Vertebrate Palaeontology in the University Museum of Zoology, where he studies the evolution of reptiles in relationship to climate and development, advises students, and answers many, many e-mails.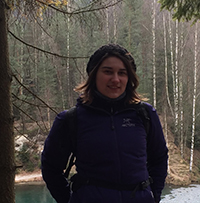 Kristin Mahlow. Museum für Naturkunde, Leibniz-Institut für Evolutions- und Biodiversitätsforschung, Invalidenstr. 43, D-10115 Berlin, Germany This email address is being protected from spambots. You need JavaScript enabled to view it.
Kristin Mahlow is staff scientist and technical assistant of the µCT Laboratory of the Museum für Naturkunde Berlin. Her personal research interests focus on the evolution of snakes, which she investigates using virtual segmentation and statistical analysis of the ossified and muscular anatomy. She also is very interested in developing new methods and applications in the µCT analysis of hard and soft tissues, as well as fossils.

Johannes Müller. Museum für Naturkunde, Leibniz-Institut für Evolutions- und Biodiversitätsforschung, Invalidenstr. 43, D-10115 Berlin, Germany This email address is being protected from spambots. You need JavaScript enabled to view it.
Johannes Müller received both his Diploma (1999) and doctoral (2002) degree from the Johannes Gutenberg-Universität Mainz, Germany. From 2003 to 2005 he worked as a postdoc in paleontology and molecular biology at the University of Toronto, Canada. Since 2006 he has been at the Museum für Naturkunde Berlin, and in 2010 became Professor of Paleozoology. His research interests involve the morphological and phylogenetic diversification of tetrapods, particularly reptiles, and he approaches this issue by integrating the study of fossils, genes, and living animals within a comparative phylogenetic framework.

FIGURE 1. Phylogeny of Caenophidia from Pyron et al. (2013a) temporally calibrated on minimum ages reported here. Taxon names in grey have not been described in the fossil record. Taxon names in black have been described from fossils. See Holman (2000) and Szyndlar (2012) for records. Taxa labeled with two identifiers represent the most inclusive clades subtended by those identifiers following Pyron et al. (2013a).