Articles
FIGURE 1. Cross sections of the microCT images of the analyzed hominin MC1s.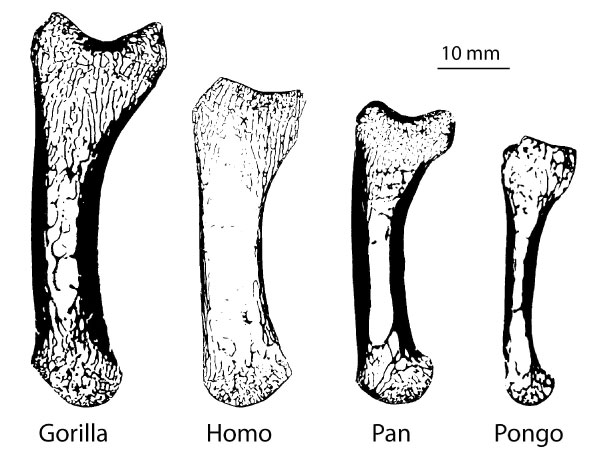 FIGURE 2. Using different morphological filters, the original microCT data (3) is separated into the cortical area (2) and trabecular area (4). Cortical thickness (1) is analyzed using the methods of Hildebrand and Rüegsegger (1997) and depicted here by a colour map. The morphological analyses (5) compute the bone volume fraction (BV/TV; colour map) and trabecular orientation (i.e., fabric tensor; white lines) in volume of interests throughout the bone.

FIGURE 3. The cortical images and the trabecular bone meshes are split into the anatomical base, shaft and head regions. The mean cortical thickness and BV/TV are computed for all three regions, while trabecular thickness, degree of anisotropy and trabecular orientation are typically computed in the head and base regions only.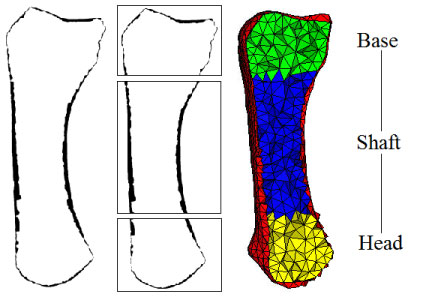 FIGURE 4. Background grid with a grid distance of 2.5 mm applied to the proximal head of the first metacarpal. The local BV/TV and fabric values of the grid points are computed inside the volume defined by the sampling sphere (5 mm diameter).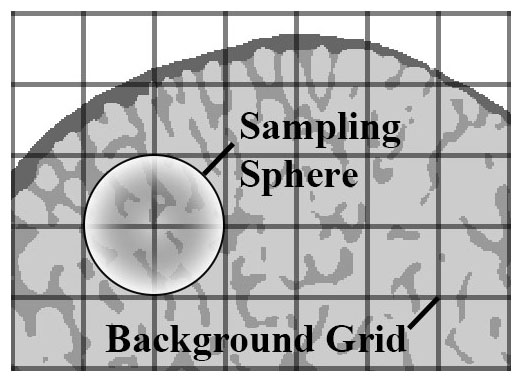 FIGURE 5. Example of the effect of different closing kernel (kC) sizes on the extracted cortical area in the Homo metacarpal. (1) A 3D model of the bone and cutting plane; (2) the segmented cross-section, (3) representation of different kernel sizes in a close-up view; (4-6) results of the extraction of the cortical area using different kernel sizes. Highlighted areas show the major differences between the various kernels used for extraction (green, cortical thickness is the same; red, cortical thickness is different). In black are bone voxels included in the extracted cortex and in grey are the original bone voxels not included in the cortex.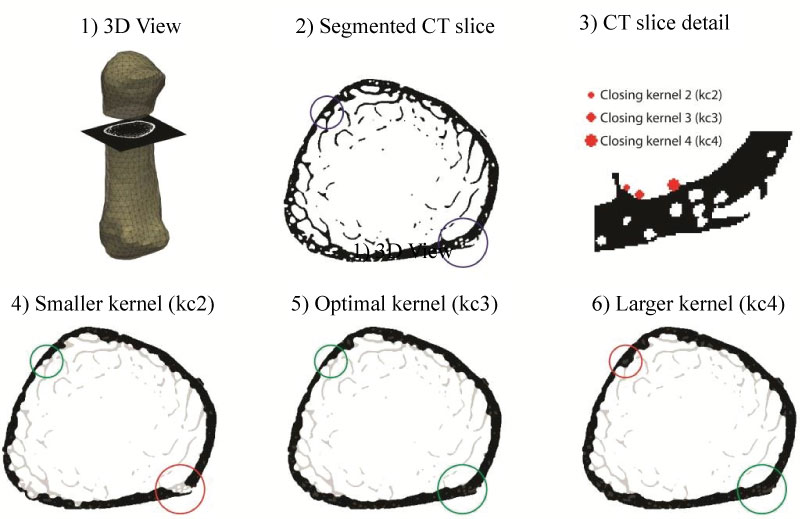 FIGURE 6. Bone volume fraction (BV/TV) and trabecular orientation for each metacarpal. BV/TV is depicted as colour map throughout the head and base regions. The red axes denote the directions of the major trabecular orientation, dark blue axes denote the directions of the minor trabecular orientation. The α and β define the angles between the major trabecular orientation and the proximodistal axes in the dorsopalmar plane for the base and the head region.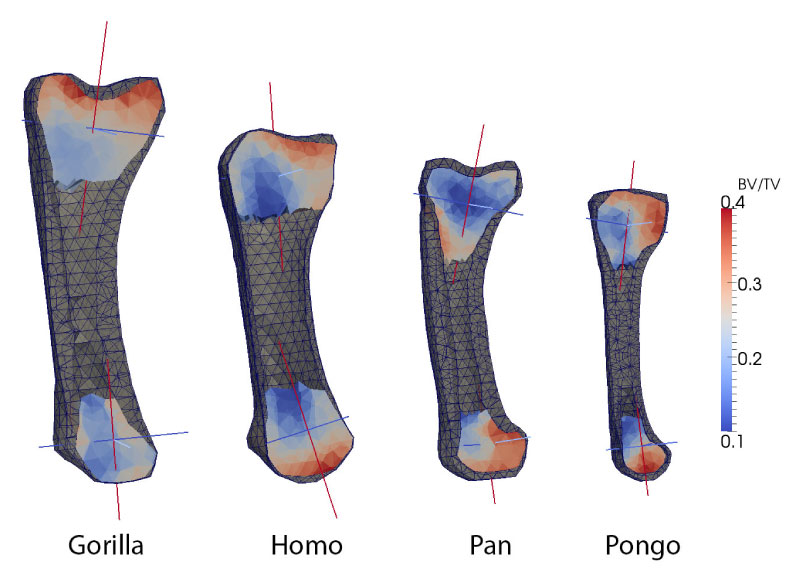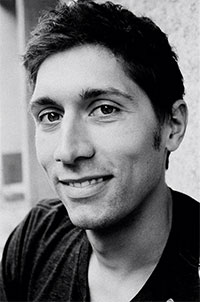 Thomas Gross
Institute of Lightweight Design and Structural Biomechanics
Vienna University of Technology
Gusshausstrasse 27-29
A-1040 Vienna
Austria
This email address is being protected from spambots. You need JavaScript enabled to view it.
Thomas Gross was born in Burgenland, Austria in 1984. He studied Mechanical Engineering at the Vienna University of Technology where he achieved his Master Degree in 2010. Subsequently he started a PhD at the Vienna University of Technology focusing on homogenization of trabecular bone and he is currently coursing his fourth year. His last research focus is on simulation models of trabecular bone structures, homogenization and orthopedic implants.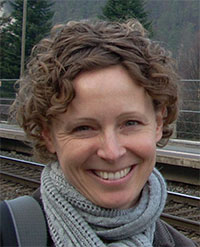 Tracy L. Kivell
Department of Human Evolution
Max Planck Institute for Evolutionary Anthropology
Deutscher Platz 6
Leipzig 04103
Germany
and School of Anthropology and Conservation
University of Kent
Marlowe Building
Canterbury CT2 7NR
UK
This email address is being protected from spambots. You need JavaScript enabled to view it.
Tracy Kivell received her PhD in Biological Anthropology from the University of Toronto, Canada in 2007 working on the developmental morphology of the ape wrist and the origin of human bipedalism. In 2007 she became a Visiting Assistant Professor at Duke University, USA studying the biomechanics of primate locomotion. In 2009 Tracy became a postdoctoral Junior Researcher at the Max Planck Institute for Evolutionary Anthropology (MPI-EVA) in Leipzig, Germany where her research focussed on fossil human hand remains and studies of trabecular bone structure using microCT. She remains an affiliate of the Department of Human Evolutionat MPI-EVA but since 2013 is now a Reader in Biological Anthropology at the University of Kent. Her main research brings together primate biomechanics, analyses of internal and external bone structure and 3D modelling to better understand the evolution of the human hand.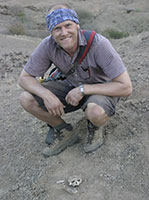 Matthew M. Skinner
Department of Human Evolution
Max Planck Institute for Evolutionary Anthropology
Deutscher Platz 6
Leipzig 04103
Germany
and Department of Anthropology
University College London
14 Taviton Street
London WC1H 0BW
UK
This email address is being protected from spambots. You need JavaScript enabled to view it.
Matthew Skinner is a human paleontologist with a specialty in the tooth morphology of fossil human ancestors. He teaches biological anthropology courses at University College London and participates in fieldwork in East Africa.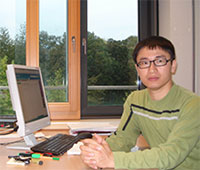 Huynh Nguyen
Department of Human Evolution
Max Planck Institute for Evolutionary Anthropology
Deutscher Platz 6
Leipzig 04103
Germany
This email address is being protected from spambots. You need JavaScript enabled to view it.
N. Huynh Nguyen was born in Hanoi, Vietnam in 1973. After obtaining a degree in mechanical engineer in 1997 at Hanoi University of Science and Technology (HUST) he worked in an automotive company. In 2000 he completed his MSc in Continuum mechanics. Then he had been a research assistant at the Metal Forming Department - HUST. In 2009 he accomplished his Ph.D. research in computational mechanics. Since 2008, he had been working as a researcher in the field of biomechanics at FH Aachen (rubber, soft tissues experiments, FEM). Since September 2011, he works as a junior researcher at the Max Planck Institute for Evolutionary Anthropology - Leipzig (functionalities of hard tissues, FEM).

Dieter H. Pahr
Institute of Lightweight Design and Structural Biomechanics
Vienna University of Technology
Gusshausstrasse 27-29
A-1040 Vienna
Austria
This email address is being protected from spambots. You need JavaScript enabled to view it.
Dieter Pahr was born in Vienna, Austria in 1973. He studied mechanical engineering at Vienna University of Technology where he graduated in 1998. He was a visiting Scientist at NASA Glenn Research Center in 2000 and obtained his doctorate in the field of aerospace engineering in 2003. Starting from 2004 he turned into the field of Biomechanics and started the development of the software package medtool - software with converts 3D CT images into simulation models. In 2008 he habilitated in the field of computational solid mechanics and became an Assistant Professor. Since 2012 he is an Associate Professor for Computational Biomechanics at Vienna University of Technology. Today he is author of 54 peer reviewed publications on composite materials, bone biomechanics, and contributed in the field of anthropology. As partner in the ERC GRASP Project his group will develop a simulation model for the human hand.
TABLE 1. Mean differences (range) in cortical thickness due to variation in kernel size [voxels], computed as an average across all four specimens. '↓/↑' denote a general reduction/increase in cortical thickness, respectively.
TABLE 2. Mean relative changes in BV/TV and difference in angle of maximum trabecular orientation in degrees due to variation of grid distance, sampling sphere and mesh density (averaged over top and bottom region and over all 4 specimens). '↓/↑' denote a reduction/increase in BV/TV. * Pongo specimen excluded due to size mismatch.
TABLE 3. Morphological results from the standard parameter analysis measuring cortical thickness, bone volume fraction (BV/TV), major trabecular orientation (Trab. orientation) in the dorsopalmar plane relative to the proximodistal axis, degree of anisotropy (DA) and trabecular thickness (Tb. Th.) for each metacarpal specimen.
A CT-image-based framework for the holistic analysis of cortical and trabecular bone morphology
Plain Language Abstract
This study introduces a standardized framework for the holistic analysis of cortical and trabecular bone structure. This method, although applicable to all bones of the skeleton, is particularly useful for irregular-shaped or small bones for which the application of traditional methods has been especially challenging. Traditional analyses have quantified cortical or trabecular structure in only selected regions of a bone, such as single cross-sections of cortical bone or volumes of interest of trabecular structure in epiphyses. The proposed method improves on these traditional methods by visualizing and quantifying the internal bony structure throughout the entire bone and in user-defined anatomical subregions. Here, we describe and demonstrate the method using high-resolution microtomographic scans of a first metacarpal of an orangutan, gorilla, chimpanzee and human. Using automated morphological filters, the cortical bone is defined and extracted from the underlying trabecular structure to create two 3D models, one of the cortex and one of the trabecular bone, that can be analysed separately. We test the sensitivity of the morphological parameters used to create these 3D models, demonstrating that the parameters defined here are robust and can provide accurate measures of cortical thickness, relative bone density, trabecular orientation, trabecular thickness and degree of anisotropy. This new, holistic method is able to reveal morphological and functional information about bone loading that is obscured or ignored using traditional methods, thus providing more informed interpretations of behaviour in extant and fossil taxa.
Resumen en Español
text
Traducción: Enrique Peñalver
Résumé en Français
Un système fondé sur les images CT pour l'analyse globale de la morphologie de l'os cortical et trabéculaire
Cette étude présente un système normalisé pour l'analyse globale de la structure de l'os cortical et trabéculaire. Cette méthode, bien qu'applicable à tous les os du squelette, est particulièrement utile pour les os de forme irrégulière ou petits pour lesquels l'application des méthodes traditionnelles a été particulièrement difficile. Les analyses traditionnelles ont quantifié la structure corticale ou trabéculaire dans des régions sélectionnées d'un os, comme des sections simples d'os cortical ou des volumes d'intérêt de la structure trabéculaire dans épiphyses. La méthode proposée améliore ces méthodes traditionnelles par la visualisation et la quantification de la structure osseuse interne dans l'ensemble de l'os et dans les sous-régions anatomiques définis par l'utilisateur. Ici, nous décrivons et démontrons la méthode en utilisant des scans microtomographiques à haute résolution du premier métacarpien d'un orang-outan, d'un gorille, d'un chimpanzé et d'un homme. En utilisant des filtres morphologiques automatisés, l'os cortical est défini et on l'extrait à partir de la structure trabéculaire sous-jacent afin de créer deux modèles en 3D, le cortex de l'un et l'autre de l'os trabéculaire qui peuvent être analysés séparément. Nous testons la sensibilité des paramètres morphologiques utilisés pour créer ces modèles 3D, ce qui démontre que les paramètres définis ici sont robustes et peuvent fournir des mesures précises de l'épaisseur corticale, la densité relative de l'os, l'orientation trabéculaire, l'épaisseur trabéculaire et le degré d'anisotropie. Cette nouvelle méthode holistique est en mesure de révéler des informations morphologiques et fonctionnelles sur le chargement de l'os qui est obscurci ou ignoré selon les méthodes traditionnelles, offrant ainsi des interprétations plus informées de comportement dans des taxons actuels et fossiles.
Mots-clés: os spongieux; locomotion; hominoïdes; métacarpien; morphologie fonctionnelle
Translator: Kenny J. Travouillon
Deutsche Zusammenfassung
Ein CT-basierter Rahmen für die holistische Analyse von kortikaler und traberkulärer Knochenmorphologie
Diese Studie stellt einen standardisierten Rahmen für die holistische Analyse von kortikaler und traberkulärer Knochenstruktur vor. Die Methode ist, obwohl sie für alle Knochen im Skelett angewendet werden kann, besonders gut bei iregulär geformten oder kleinen Knochen bei denen traditionelle Methoden besonders schwierig anzuwenden sind. Traditionelle Analysen haben kortikale oder traberkuläre Strukturen nur in ausgewählten Knochenegionen wie einzelnen Querschniten von kortikalen Knochen oder bei bedeutenden traberkulären Strukturen in den Epiphysen quantifiziert. Die vorgeschlagene Methode verbessert diese traditionellen Methoden indem sie die interne Knochenstruktur überall im Knochen in benutzerdefinierten anatomischen Subregionen visualisiert und quantifiziert. Hier beschreiben und zeigen wir diese Methode mit hochauflösenden mikrotomografischen Aufnahmen des ersten Metacarpale eines Orang-Utans, Gorillas, Schimpansen und Menschen. Mit automatischen morphologischen Filtern wird der kortikale Knochen definiert und aus der unterliegenden traberkulären Struktur extrahiert um zwei 3D Modelle zu erstellen, eines vom Cortex und eines vom traberkulären Knochen, das separat analysiert werden kann. Wir testen die Sensibilität der morphologischen Parameter mit denen diese 3D Modelle erzeugt wurden und demonstrieren, dass die hier definierten Parameter robust sind und accurate Maße der kortikalen Dicke, der relativen Knochendichte, der traberkulären Orientierung und Dicke und des Anisotropiemaßes liefern können. Diese neue holistische Methode kann morphologische und funktionelle Informationen über Knochenbelastung zum Vorschein bringen, die bei traditionellen Methoden verdeckt oder ignoriert werden und stellt damit mehr fachkundige Interpretationen über das Verhalten von heutigen und fossilen Taxa zur Verfügung.
Schlüsselwörter: Spongiosa; Lokomotion; hominoid; Metacarpale; funktionelle Morphologie
Translator: Eva Gebauer
Arabic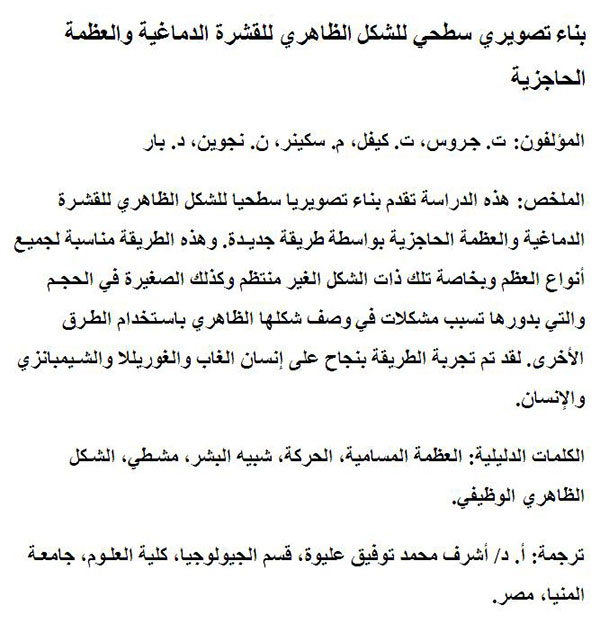 Translator: Ashraf M.T. Elewa