Articles
Upper Pleistocene blow flies (Diptera: Calliphoridae) trapped in fossilized crania of large mammals discovered from gravel pits in the Rhine rift valley from Hesse (Germany)
Plain Language Abstract
Fossil insect remains, found inside the skull cavities of four Upper-Pleistocene large mammal specimens (two woolly mammoth, one Irish elk and one aurochs), could be identified by the morphology of the hardened skin of the last larval form of the Holarctic blow fly Protophormia terraenovae (Robineau-Desvoidy). The material was discovered from river deposits of the ancient Rhine near Darmstadt (Hesse, Germany). The preservation of the insect remains is exceptional. After the death of all four individuals, their cadavers were colonized by blow flies. At this time the cadavers lay for a certain time likely on dry ground or were sitting by or in shallow water or sediments in an approximated temperature of 10°C or higher (based on current data). While cadavers decomposed, blow flies deposited eggs at their eyes, nose, mouth, ears, anus and maybe open wounds. Larvae of blow flies hatched and fed on moist tissue. After they have passed all larval stages they started to pupate. Shortly after the emergence of the fully developed blow flies, mammal remains were submerged and embedded. Most individuals of blow flies inside the cranial fragments of the Irish elk died inside their puparia maybe as a consequence of freezing, drowning or smothering.
Resumen en Español
Las moscas califóridas del Pleistoceno Superior (Diptera: Calliphoridae) atrapadas en los cráneos fosilizados de grandes mamíferos descubiertos en graveras del Valle del Rin en Hesse (Alemania)
Los restos fósiles de moscardas (moscas califóridas), descubiertos en fragmentos craneales de cuatro grandes mamíferos del Pleistoceno Superior (dos Mammuthus primigenius, un Megaloceros giganteus y un Bison priscus), pueden ser identificados como pupas de Protophormia terraenovae (Robineau-Desvoidy). El material fue descubierto en depósitos fluviales de la antigua Rhine cerca de Darmstadt (Hessen, Alemania). La preservación de las pupas es excepcional. Los cuatro individuos de grandes mamíferos murieron por separado, pero los cadáveres yacieron durante un cierto tiempo probablemente en suelo seco o quedaron depositados por o en aguas poco profundas o sedimentos a una temperatura aproximada de 10°C o mayor (basado en datos actualísticos). Durante la descomposición, los cadáveres fueron colonizados por moscardas grávidas, que depositaron sus huevos en los orificios naturales del cuerpo y en heridas abiertas. Las larvas eclosionaron, se alimentaron de tejido húmedo, pasaron por todas las etapas larvales y puparon. Poco después de la eclosión de las moscardas plenamente desarrolladas, los restos de mamíferos quedaron sumergidos y cubiertos. De este modo quedaron en condiciones para el subsiguiente proceso de fosilización. La mayoría de los individuos de Protophormia terraenovae que se encontraron dentro de los fragmentos craneales de Megaloceros giganteus habrían muerto dentro de sus puparios, tal vez debido a congelación, ahogamiento o sofocación.
Palabras clave: Protophormia terraenovae; puparios; tafonomía; cadáveres; insectos fósiles
Traducción: Enrique Peñalver (Sociedad Española de Paleontología)
Résumé en Français
Des « mouches vertes et bleues » (Diptera : Calliphoridae) du Pléistocène supérieur piégées dans des crânes fossilisés de grands mammifères découverts dans les carrières de graviers de la Hesse dans le graben du Rhin (Allemagne)
Des restes fossiles de « mouches vertes et bleues », découverts dans des fragments crâniens de quatre grands mammifères du Pléistocène supérieur (deux Mammuthus primigenius, un Megaloceros giganteus, et un Bison priscus), ont pu être identifiés comme des pupes de Protophormia terraenovae (Robineau-Desvoidy). Le matériel a été découvert dans des dépôts fluviatiles de l'ancien Rhin près de Darmstadt (la Hesse, Allemagne). La préservation des pupes est exceptionnelle. Les quatre grands mammifères sont morts séparément, mais tous les cadavres ont probablement reposé pour un certain temps sur un sol sec, ou ils étaient au bord ou dans de l'eau peu profonde, ou dans des sédiments d'une température d'au moins 10°C (d'après les données actuelles). Pendant la décomposition, les cadavres ont été colonisés par des « mouches vertes et bleues » gravides qui ont déposé des œufs dans les orifices corporels naturels du corps et dans des plaies ouvertes. Les larves ont éclos, se sont nourries de tissus humides, ont passé tous les stades larvaires, et se sont transformées en pupes. Peu de temps après l'émergence des « mouches vertes et bleues » complètement développées, les restes de mammifères ont été submergés et ensevelis. Ils ont ainsi été piégés pour la fossilisation. La plupart des individus de Protophormia terraenovae trouvés dans les fragments crâniens de Megaloceros giganteus étaient morts à l'intérieur de leurs pupes, peut-être à cause du gel, ou par noyade ou asphyxie.
Mots-clés : Protophormia terraenovae ; pupes ; taphonomie ; carcasses ; insectes fossiles
Translator: Antoine Souron
Deutsche Zusammenfassung
Pleistozäne Schmeißfliegen (Diptera: Calliphoridae) aus den fossilen Schädelüberresten einiger Großsäuger, geborgen aus industriell genutzten Kiesgruben im Oberrheingraben in Hessen (Deutschland)
Fossile Schmeißfliegen wurden in den pneumatisierten Teilen von Schädeln Jung-Pleistozäner Großsäuger (Mammuthus primigenius, Megaloceros giganteus und Bos primigenius) gefunden. Es handelt sich um die Puparien der Art Protophormia terraenovae (Robineau-Desvoidy), die die frischtoten Tierleichen besiedelten. Die Funde stammen aus den pleistozänen Rheinablagerungen im Raum Darmstadt (Hessen; Deutschland), die dort industriell abgebaut werden. Die Puparien geben einen Einblick in die Taphonomie der Tierleichen, die unabhängig voneinander zur Zeit der Besiedlung durch die Calliphoriden auf trockenem Grund gelegen haben oder nur teilweise von Wasser oder Sediment bedeckt waren. Die Eier wurden bevorzugt in natürlichen Körperöffnungen und eventuellen offenen Wunden ablegt. Damit sich die Larven entwickeln konnten betrug die Umgebungstemperatur mindestens 10°C, obwohl es sich bei Mammuthus primigenius um ein typisch kaltzeitliches Tier handelte. Ein Teil der Larven schlüpfte, fraß an den Weichgeweben und durchlief alle drei larvalen Stadien, bis sie sich schließlich verpuppten. Nach dem Schlupf der vollentwickelten Schmeißfliegen blieben die Puparien in den Höhlräumen der Schädel. Zu diesem Zeitpunkt müssen die Schädel ins Sediment umgelagert worden sein, weil die Puparien äußerst gut erhalten sind. Andere Individuen der Art Protophormia terraenovae, besonders die, die in dem Schädelrest von Megaloceros giganteus gefunden wurden, starben innerhalb ihrer Puparien. Vermutlich waren sie erfroren, erstickt oder ertrunken.
Schlüsselwörter: Protophormia terraenovae; Puparien; Taphonomie; Kadaver; fossile Insekten
Translator: Author
Arabic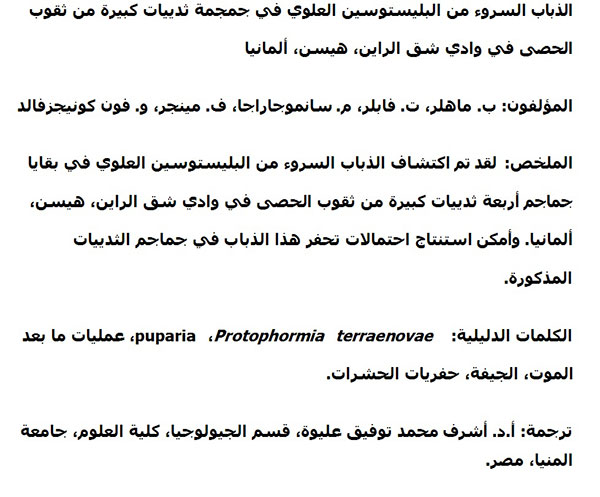 Translator: Ashraf M.T. Elewa
FIGURE 1. Locality map of important gravel pits of the Rhine rift valley between Mainz and Ludwigshafen. 1.1 Locality of the Rhine rift valley in Germany. 1.2 Gravel pits are marked with white spots; gravel pits of Geinsheim and Groß-Rohrheim are marked with a yellow star.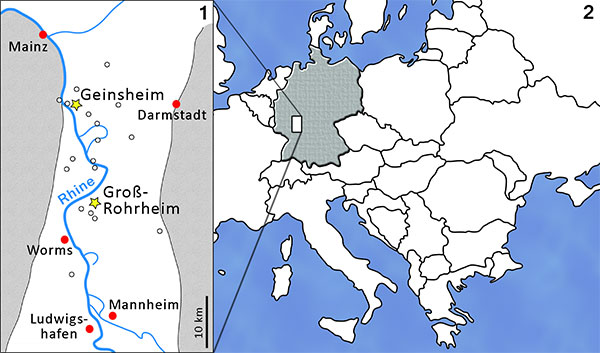 FIGURE 2. Hardened skins of upper Pleistocene puparia of Protophormia terraenovae. 2.1 A fossil puparium in dorsal view. 2.2 Mass of fossil puparia discovered from the cranial fragment of Mammuthus primigenius (Geinsheim). a anterior; l lateral. Photo by Georg Oleschinski.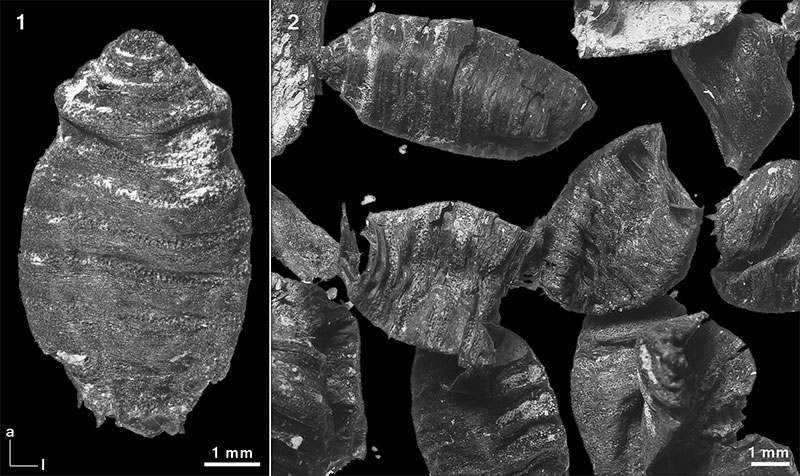 FIGURE 3. Cranial fragments of three Pleistocene mammals containing fossilised puparia. 3.1 Maxilla with left molar of Mammuthus primigenius from Geinsheim (ventral view), 3.2 Nearly complete skull of Megaloceros giganteus from Groß-Rohrheim without lower jaw and antler rose (lateral view), 3.3 Horn core with part of the cranium from Bos primigenius from Groß-Rohrheim (ventral view).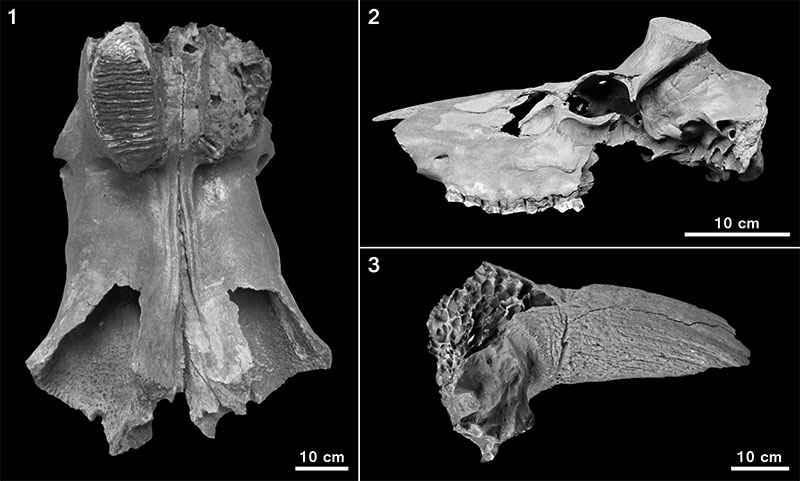 FIGURE 4. SEM-images of fossil remains ( 4.1, 4.3, 4.5, 4.7) in comparison of similar parts of the puparia of extant Protophormia terraenovae ( 4.2, 4.4, 4.6, 4.8). 4.1-2 Segment 1-4 of puparia, 4.3-4 mouth hooks of larvae, 4.5-6 spines of thoracic segment 3 show triangular structure with mainly one or two tips and a broad base, 4.7-8 anal division with six pairs of large papillae (I-VI) and two posterior stigmata of circular structure containing three spiracles.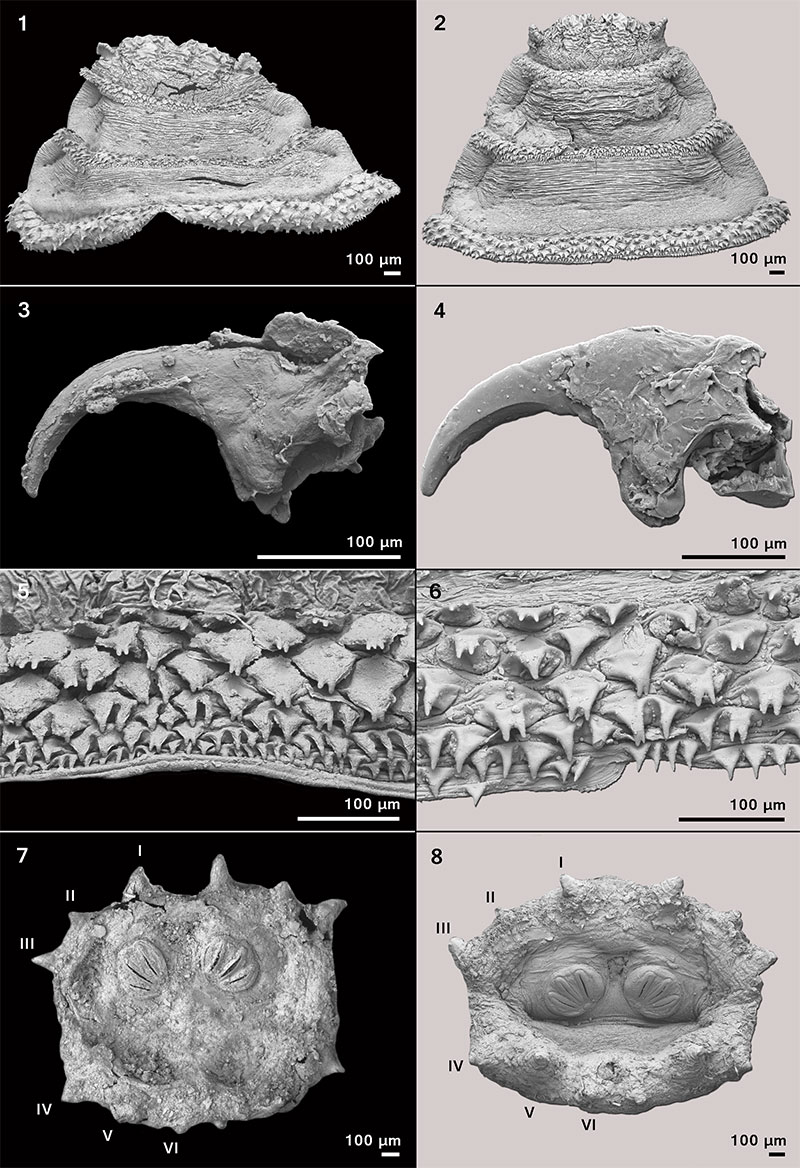 FIGURE 5. 3D-model of the cephaloskeleton reconstructed from fossil puparia in PDF animation. Pictured below as a still image.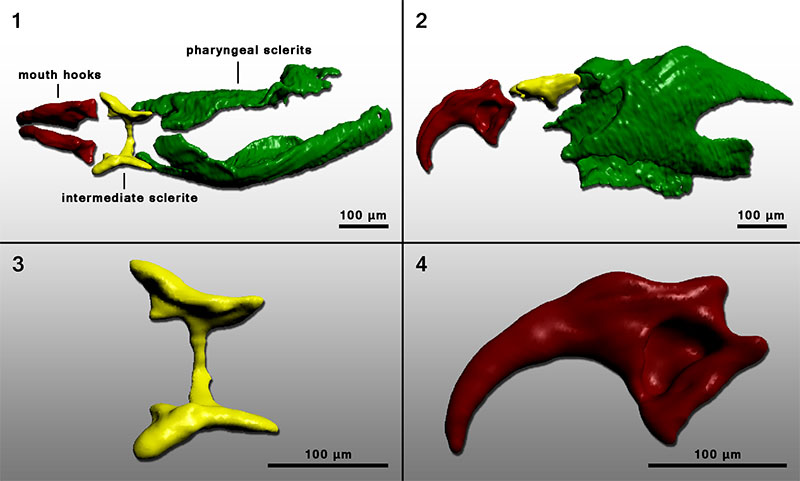 FIGURE 6 SEM-images ( 6.1, 6.3) and microscopic-image ( 6.2) of adult blow fly remains. 6.1 Leg of the extant blow fly Calliphora vicina and corresponding parts of the leg of fossil Protophormia terraenovae [ 6.1.1 upper part of the tibia, 6.1.2 probasitarsus (t1)], 6.2 Part of the mesothoracic spiracle of extant Calliphora vicina, 6.3 Fossil part of the mesothoracic spiracle of Protophormia terraenovae.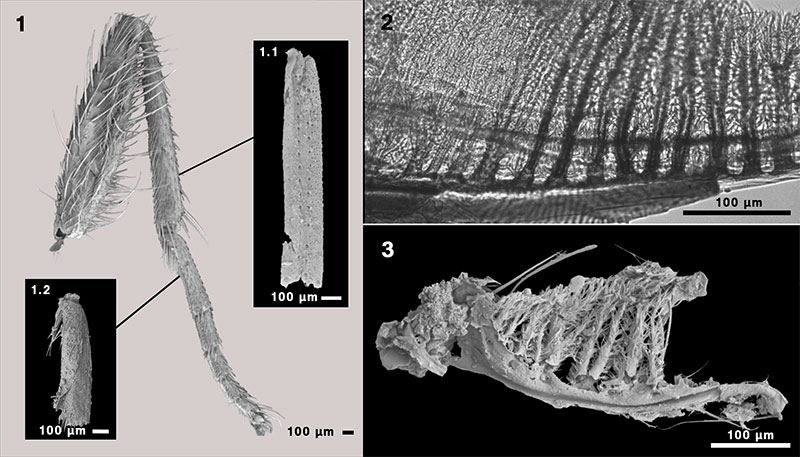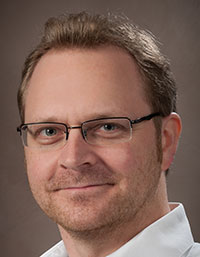 Bastian Mähler. Steinmann-Institut für Geologie, Mineralogie und Paläontologie, Universität Bonn, Nussallee 8, 53115 Bonn, Germany. This email address is being protected from spambots. You need JavaScript enabled to view it.
The research interest of Bastian Mähler are actuo palaeontological studies of taphonomy. Since 2012 he is studying the decomposition process of small mammals under aquatic conditions with a focus on micro-computed tomography and 3D-reconstruction. In addition, he is interested in decomposition processes, especially insect interactions with carcasses.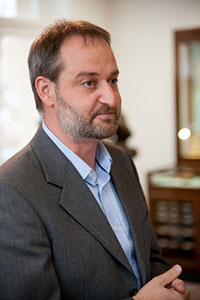 Torsten Wappler. Steinmann-Institut für Geologie, Mineralogie und Paläontologie, Universität Bonn, Nussallee 8, 53115 Bonn, Germany. This email address is being protected from spambots. You need JavaScript enabled to view it.
Torsten Wappler is an associated Professor and currently Heisenberg Research Fellow of the German Science Foundation at the Steinmann Institute at the University of Bonn. He is a palaeoentomologist with interests in host–parasite interactions, the inscriptions of insectivory in the fossil record, and the differential climatic sensitivity/synchroneity of plant and arthropod community responses.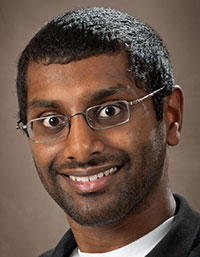 Mayuran Sanmugaraja. Steinmann-Institut für Geologie, Mineralogie und Paläontologie, Universität Bonn, Nussallee 8, 53115 Bonn, Germany. This email address is being protected from spambots. You need JavaScript enabled to view it.
The research interest of Mayuran Sanmugaraja is focused on vertebrate paleontology, with significance in functional morphology and mammalian evolution.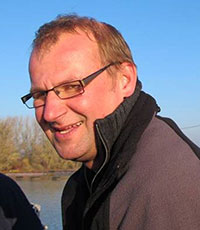 Frank Menger. Hintergasse-Str. 23, 68649 Groß-Rohrheim, Germany. This email address is being protected from spambots. You need JavaScript enabled to view it.
For decades Frank Menger collected fossils of the Late Pleistocene fauna, discovered from gravel pits located in the Rhine rift valley in Germany, and preserved them against the industrial destruction.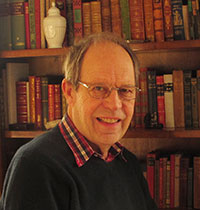 Wighart von Koenigswald. Steinmann-Institut für Geologie, Mineralogie und Paläontologie, Universität Bonn, Nussallee 8, 53115 Bonn, Germany. This email address is being protected from spambots. You need JavaScript enabled to view it.
Professor Emeritus and former chair of Paleontology at the University of Bonn. His main interest lies in mammalian evolution, especially that of teeth. For several years he worked at the Hessische Landesmuseum in Darmstadt on the distribution and ecology of Pleistocene mammals.